Every year I try and plan for every detail of the Christmas season. I think if I plan enough then I will be able to get everything on my lenghty list done, but of course I am always surprised by something.
This year I was unprepared for all those small gifts that pop up for everyone, you know for co-workers, aquantences, or white elephant gift exchanges. So I decided that I am going to make my own little odds and ends gift guide so I wont be caught off guard again next year.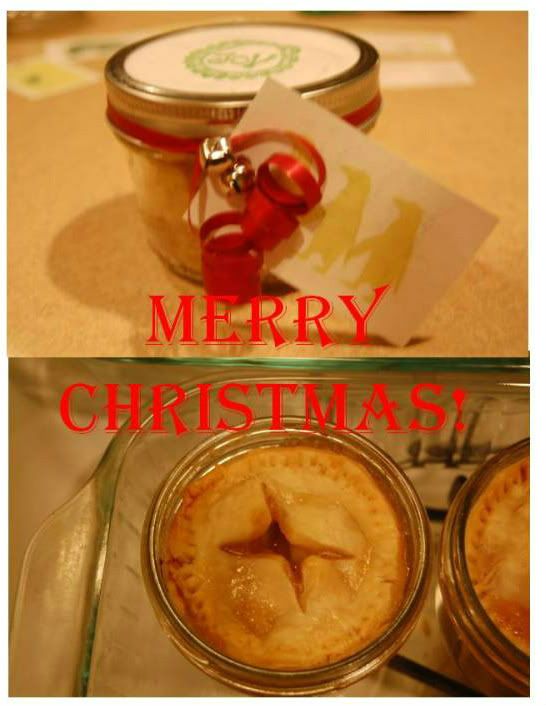 This is what I made my co-workers last year. They are cute, but took tons of time.
Gift Guide for Co-workers, Visiting Teachers, and other aquantences:
Troll Pinterest for clever gift ideas like
this
,
this
,
this
, or
this
.
Make an insane deliscious treat that only comes around every once and a while. This chocolate dipped cookie dough concocktion comes to mind or this eggnog flavored fudge.
Steal from other insightful people. Did you know Sugar Doodle has a whole page of Visiting Teaching gifts? Yes, Sweet!
Gift Guide for White Elephants or last minute hostess gifts:
Everyone likes for their space to smell nice, why not bring an oil and reed diffuser?
Bring a book that will interest what ever the specific group of party goers will like.
At work? Try The People Code. At a church party? Try one of Deseret Books many Christmas themed books, and so on.
Hit up your favorite shop and get something quirky, like a decorative USB flash drive, funny key caps, Scrabble Magnets, or go for something really bizzare like bacon flavored floss. It will at least give them a laugh.
Give them something useful and decorative. A handmade Calendar on Etsy would make anyone happy.
A phone case or IPAD case would also be a big hit, especially at a work event.